Well Supplied Scrapbooking, Craft & Work Room
Enter directly into a bright delightful workspace for scrapbooking and hobbies.
No stairs to haul your craft items up…just enter and you are home.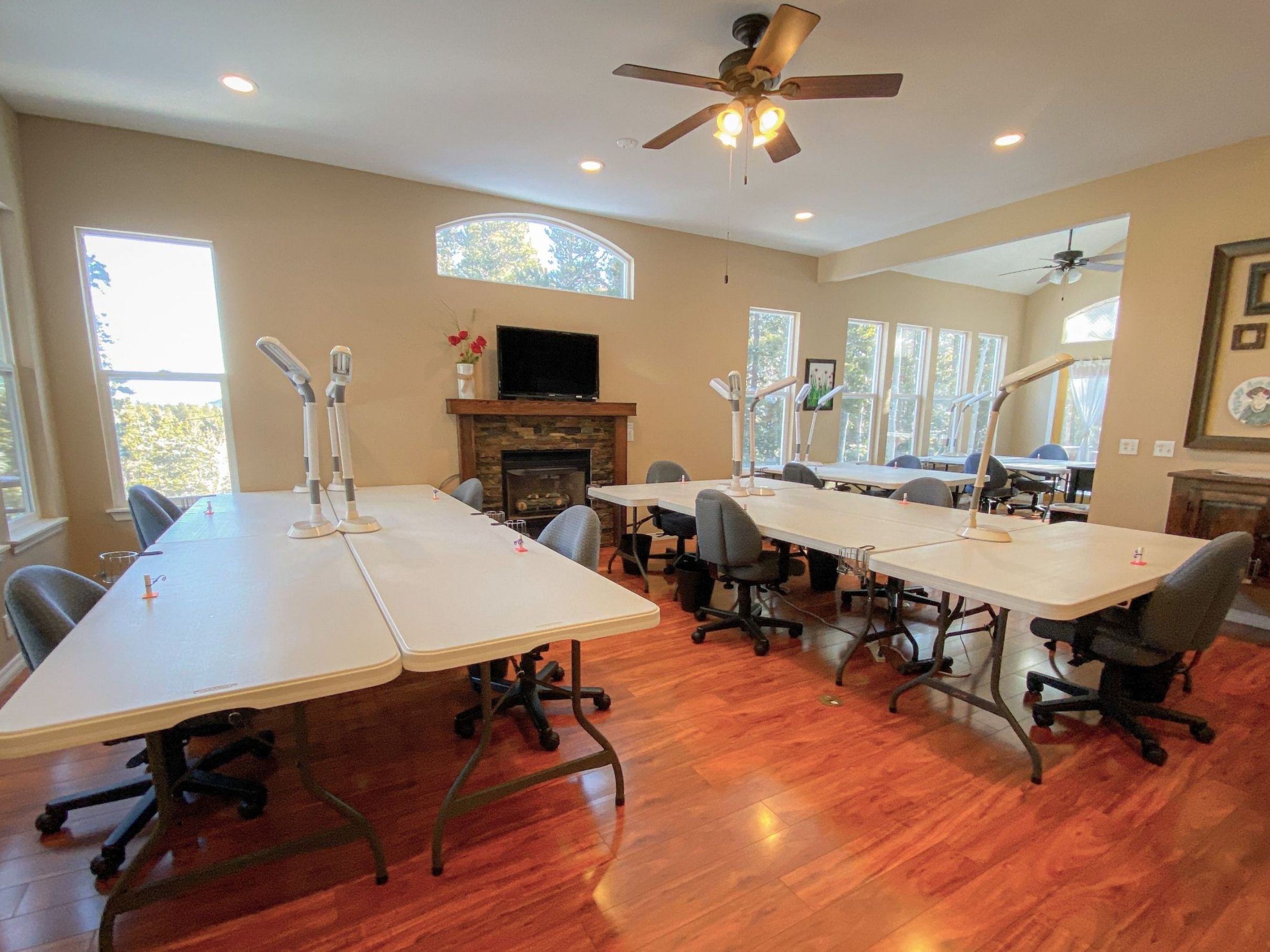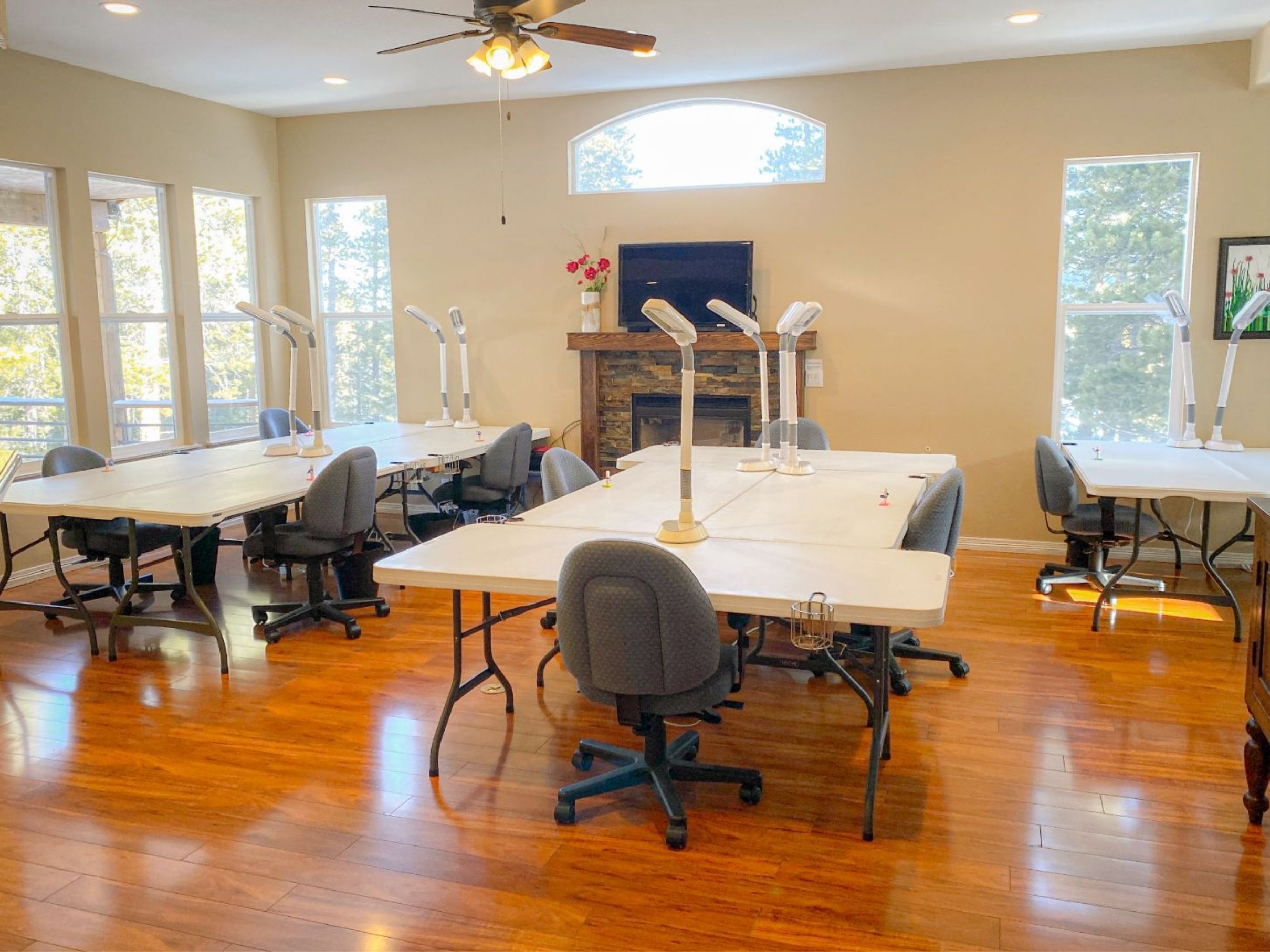 Enjoy a spacious craft room

We create memorable experiences
Your houses are the nicest, best layout, and cleanest retreat places that I have stayed. It is a nice escape to get out of the city to a beautiful location. You have done a wonderful job to make the place comfortable. We really enjoyed the Pineberry last March.
The Pineberry offers so many amenities. Kristy's attention to detail & special touches make it a lovely place to get away to! Once you go to the Pineberry, you will not want to go anywhere else!
Had a wonderful time at the Pineberry Lodge with my scrapbooking group. It was so nice just going upstairs to do your crafting! Great location. Not far from the main road. Even went to a Zumba class at the rec center. Great place to craft or have a family reunion. Can't wait to go back in March.
We had the most wonderful weekend retreat at the Pineberry Lodge. This is the beautiful quilt that was created by an amazing group of ladies during the retreat. What a great place to celebrate a special occasion such as my mom's 70th birthday. Beautiful lodge, super comfortable accommodations, top of the line amenities, charming and fun!
Once again a great long weekend scrappin! We love this place with such luxury, charm and accommodations of home. Proved summer is just as beautiful as winter.
Spent last weekend at the Pineberry. I have mixed emotions about telling everyone just how fabulous the Pineberry truly is. If everyone knows, I may not get a reservation. I'll risk it. This place is a dream come true.
Just spent an amazing weekend with friends at the Pineberry Lodge. This place is great!!! I can't wait to go back and do this again in February.
Your place is amazing and we're having a wonderful time!!! One of the best retreat places I have been to.
Just spent a wonderful weekend! Brisk winter weather, cozy fireplace, movies, crock pots, and lots of cropping! Comfortable, relaxed, roomy, accommodating and friendly. I highly recommend this to all crafty friends!